THE DEATHFEST IV URBAN CAMPSITE
3 - 5 May 2019

The Netherlands Deathfest IV Urban Campsite
3rd of May till the 6th of May 2019
Stadscamping Tilburg
As the official festival camping for Netherlands Deathfest IV, we will be welcoming visitors of Netherlands Deathfest, this year for the first time. From May 3rd till the 6th of May, you will be able to place your tent and park your camper van on our camping grounds, so you can enjoy Netherlands Deathfest in its full glory.
Stadscamping Tilburg is a small non-profit foundation in Tilburg, that provides event campings for smaller and bigger festivals in Tilburg. During the Netherlands Deathfest Urban Campsite, we strive to provide you with the best camping experience, we can possibly provide for you.
The campsite is located at the NOAD soccer field. Stadscamping Tilburg will be opened from Friday the 3rd of May 12 PM until Monday the 6th of May 12 PM. Once you're on the camping site, you can rent a bike to go to the festival. We also serve good coffee and a delicious breakfast!
Please note – you do need to buy both a festival ticket and a campsite ticket, since the campsite ticket is not included in the festival ticket.
If you come with a camper van you need an complimentary camper ticket for your van.
Camping Tickets
A 1 night camping ticket  will cost: € 17,50 + € 0,79 service fee.
A 2  nights camping ticket  from Friday until Sunday will cost: € 30,00 + € 0,79 service fee
A 3 nights camping ticket  from  Friday until Monday will cost: € 40,00 + € 0,79 service fee.
A complimentary camper ticket will cost: € 15 + € 0,59 service fee.
A 3 nights rent of a Festipi (including the camping tickets) for 2 persons from Friday till Monday will cost € 169,00 + 
€ 0,79 service fee.
A 3 nights rent of a Festivalcaravan (including the camping tickets) for 2 persons from Friday till Monday will cost 
€ 280,00 + € 0,79 service fee.
Rental accomodations
Just like last year we offer cosi Festipi tents and luxurious Flexotels rooms.
Read more about these rental accomodations below.
Festipi (2 persons)
The Festipi looks great on the outside and are comfy to stay on the inside! With a height of 2.5 meters, you can easily stand in this tent. Every Festipi has unique art on its canvas,  inspired by popular culture.
Just like  the traditional North-American tipi, these tipi's enjoy perfect air circulation, so the tipi will remain pleasantly cool during a hot day and pleasantly warm during a cold night.
Festivalcaravan (2, 3 or 4 persons)
Festivalcaravan is one of the more luxurious festival accommodation we have on our camping site.
By booking a relaxed stay in a Festivalcaravan, you will have the best of both worlds. The comfort of a caravan and the atmosphere of Netherlands Deathfest. The rooms are suitable for two, three or four people and you will be provided with comfortable beds, electricity, a table and chairs, a storage and a lockable door to keep your belongings safe.
What's included?
The  Festipi is camping-ready and  the following will be included with your ticket:

2x campsite entrance
2x  thick  Nomad 10.0 Sleeping mats.
2x  soft JYSK pillows, including clean pillowcases.
2x thick Nomad Bronco sleepingbags.
What's included?
The Festivalcaravan is camping-ready and the following will be included with your ticket:

2x campsite entrance
2 beds
a kitchen
storage compartments to put your belongings
Our FOod CATERING
This year, Stadscamping Tilburg will be catered by Crêperie Natuurlijk and De Spijzenier.
Both caterers are known for their affordable and good and tasty food. 
Crêperie Natuurlijk
At Crêperie Naturally, 100% organic crêpes are baked à la minute according to a Breton recipe with biological honey beer as a special ingredient. The crepe is a very thin pancake and is traditionally baked on a large cast iron plate. It is serverd with:  homemade salted caramel, jam, banana with chocolate spread or seasonal fruits with whipped cream. For the savory appetite we serve authentic Breton Galettes. This is the savory, crunchy variant of the crepe, made with the healthy buckwheat flour. Our favorite; the Wokkie – Tokkie Special: cheese, bacon, onion chutney and a fresh egg.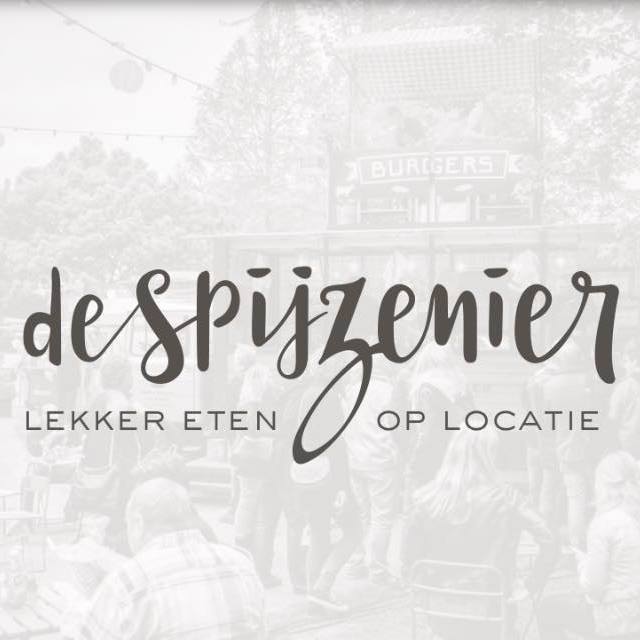 De Spijzenier
De Spijzenier, born out of passion for atmosphere and taste, started out as The Smallest Soup Stall by Toon Zebregs and Maartje Appels. As lovers of good food and nature, they  like to share their love for good food with their guests.  De Spijzenier has an ever changing menu, so you will never know what you will get. One thing is for sure: They stand for honest food, special flavors and authenticity.
Facilities
The official Netherlands Deathfest IV Campsite, meeting place for all.

Freshly prepared breakfast with coffee and tea.

Charging point for mobile phones.

Electricity for caravans & campers.

Clean toilets.

Washbasins and showers with clean, cold and hot water.

Rental service for bikes
Good to know…
Netherlands Deathfest IV is close! 20 min of walking and 5 minutes by bike.
Location
The Netherlands Deathfest Urban Campsite will be located at the NOAD Soccerfield, Melisstokestraat 42, Noord Brabant, The Netherlands
| Title | Address | Description |
| --- | --- | --- |
| | Melis Stokestraat 42, 5013 BM Tilburg, Nederland | |